Naivete and Cavity
...currently living vicariously through shoujo mangas.
11 November 2025 @ 02:07 am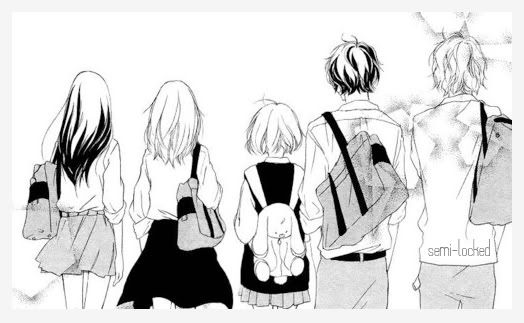 Current Mood:

accomplished
Current Music: Cherry Bomb - The Runaways
10 January 2018 @ 04:36 pm
Do you have a friend you can ask for inconvenient favors? Let me think this through...

Sometimes, I think I don't have the closest friend anymore whom I could talk to... who wouldn't get tired of my complaints or my pangdadaldal. Then I started to wonder, have I always had a closest friend or was it just a label? Because labels back in high school sounded obligatory and as you grew older, you realize that what used to be a label may mean nothing. Or have we all drifted apart? Have I always been this alone?

Way back in college, I got into a fight that really changed me. A fight that was traumatic for me. Up to now, I still wanted to know why it happened. Who was right between us? I was forced to change when I accepted them for who they were. Some friends stayed, some left but I'm more than thankful to my friends who stayed true to me. Did I grow during that time? Thinking about it only messes up with my head.

I've been having too many solo dinners and mall hoppings lately. Should I invite her? I would ask myself but I would chicken out because they were too busy. I understand that. I am very well aware we have different commitments in life and that I could be too spontaneous for them. I'm scared of rejections therefore I would have expectations that would lead me to just do things myself. But I'm still envious of people who have someone they can easily ask to join them for shopping or drinking out--- because I don't have anyone I could ask to for inconvenient favors.

Hey! Why didn't you tell me about this? Because it would just be a bother to your busy schedule.
Before you assume I'm only writing this out of self-pity, I'm not. I do have plenty of friends who support me and who are there to listen but I don't have a specific friend whom I could cry to. The usual best friends in romcom flicks you can bawl eyes out with over a guy or over a job--- I don't have that someone to call (consistently).

But I'm not blaming anyone why I feel lonely. I'm just sitting in front of my work computer wondering if they feel the same way I do about friendships. Have you also ever thought that friends who have been in your life for too long... can also stay longer?

Let this resonate within us: We are our own best friends. I am my own best friend.
Current Mood:

anxious
Current Music: Carried Away by Passion Pit
Tinatamad ako magsulat. Photoblog ulit.
3 year anniv at TV5. Onti na lang talaga, pramis. Hahaha. :D
Idol search? Chos.
Friday. Invaded my friends at their workplace. Had to go home early because they had no time for me lol
So I visited my friend's restaurant right after. Dinner and josei time! <3
A week after is Tricot's concert tour! <3 With Udd!
Watched my friend's rock and roll band! \m/ Magaling sila, guys.
From South to North, I'll always be there for my friends. Watched a
wesome bands with spoken word poetry perfs in between!
Lastly, itsura ko habang pinapakinggan UDD. <3
Ciao. :">
Current Mood:

high